Why Buy Mitsubishi Vehicles?
Mitsubishi Engineering
Mitsubishi takes pride in being at the forefront of technological innovation. This is always our goal. And as you'll see below, it leads to some pretty exciting results. Mitsubishi has always been an innovative car company. One that never stops pushing for what's possible to enhance people's driving experiences every day.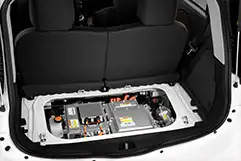 MIEV TECHNOLOGY
The result of four decades of research, Mitsubishi innovative Electric Vehicle (MiEV) technology is an integrated management system that constantly monitors and optimizes the flow of energy throughout the car. MiEV technology creates smooth and constant acceleration, distributes incoming energy from the regenerative brakes, and continually regulates the output from the battery. Simply put, MiEV is an automatic copilot that ensures all systems are, well, green.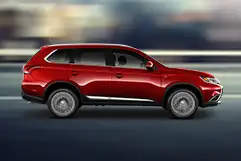 ACTIVE STABILITY AND TRACTION CONTROL
A standard safety feature in most Mitsubishi vehicles, Active Stability and Traction Control helps drivers maintain control in adverse driving conditions and during emergency maneuvers. Employing a series of sensors, ASC constantly monitors available traction and alerts the control unit, which works with the vehicle's anti-lock braking system to counteract slipping or loss of control by applying the brakes on specific wheels to help keep the vehicle moving in the intended direction.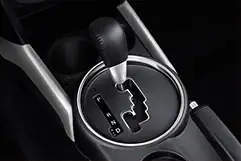 INVECS ADAPTIVE SHIFT CONTROL TECHNOLOGY
Mitsubishi's innovative INVECS Adaptive Shift Control software adapts transmission behavior to most driving conditions. Through advanced electronic programming, INVECS learns your driving habits and responds accordingly by altering shift points. The result is a car that knows how you like to drive and optimizes your experience behind the wheel.
Why Should Drivers Choose Cherry Hill Mitsubishi?
Of course, there are many reasons, but perhaps the most important is the incredible service we offer. From taking our time to ensure our customers have the best car buying experience when choosing a new 2020 Mitsubishi model, to making sure each of our clients obtain the car loan and Mitsubishi lease that he/she is most comfortable with, our commitment to you is unsurpassed. We serve drivers from Cherry Hill, NJ also Haddon Township, Burlington, Philadelphia, PA and the surrounding areas. Click the links below for more information.